CREATE

POWERFUL SURVEYS

FOR FREE
CREATE

POWERFUL SURVEYS

FOR FREE
CREATE

POWERFUL SURVEYS

FOR FREE
100% Free survey form maker alternative to SurveyMonkey, TypeForm, Google Forms and JotForm
Start from a survey template,
no signup required
REMOVING ALL LIMITS
Enjoy endless possibilities with unlimited responses, questions and surveys – sky's the limit!
Choose from our popular question types to make your survey engaging and easy to answer: text, choice, rating, date, file upload and more.
Display your questions in a traditional format with multiple questions arranged on a single page , or opt for a modern approach by showcasing each question on its own separate page.

BRING YOUR OWN STYLE
Showcase your brand in style by adding your logo, customizing background colors or images, and choosing from a wide selection of fonts, borders, and shadows.
Spice up your questions with eye-catching Unsplash images or snazzy Giphies for an unforgettable survey experience.
Unlock endless styling possibilities by using custom CSS or JS, giving your surveys the ultimate flexibility and flair.
Try it out - no registration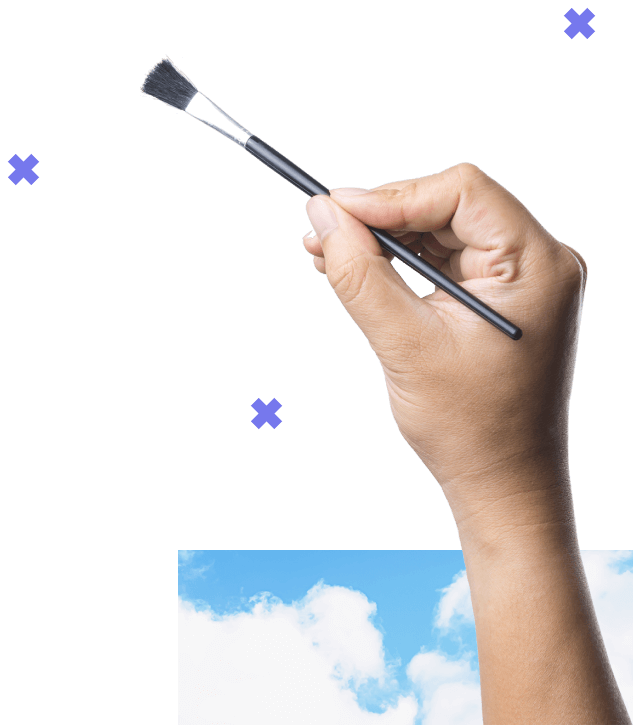 CREATE EFFICIENT SURVEYS
Craft a personalized survey experience using skip logic and question branching based on respondents' answers.
Maintain engagement by offering multiple survey endings or redirecting users to another website for an extra twist.
Take control of responses with number limits or specified start and end dates, for a well-managed survey process.
Guarantee the collection of essential information by setting questions as required, ensuring no details are missed.

ENGAGING SURVEYS ACHIEVE RESULTS
Boost accessibility and engagement by embedding your survey into emails or websites.
Provide an engaging and transparent experience by displaying survey results after completion, delighting your respondents.
Begin, wrap up, or interweave your questions with explanatory segments or related information for a comprehensive survey experience
Try for free, no credit card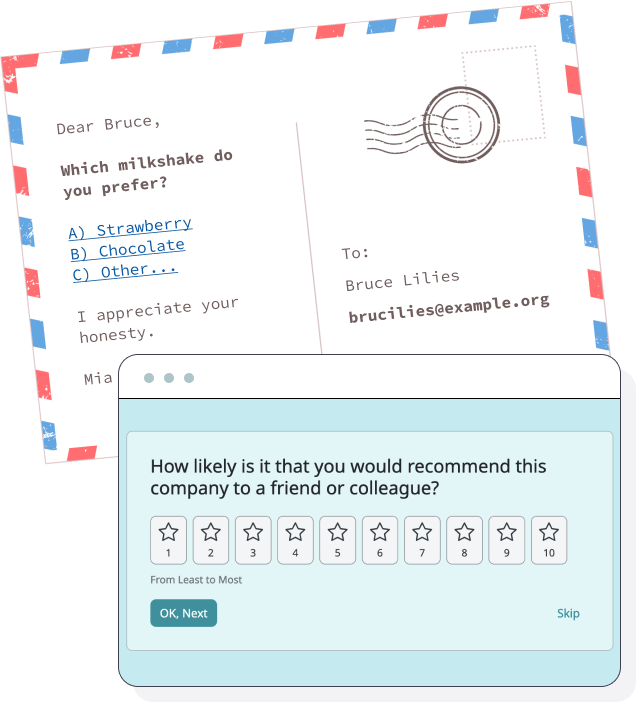 COLLABORATE, ANALYZE, AUTOMATE
Collaborate with unlimited users creating surveys and analyzing reports together.
Achieve seamless integration and analysis by effortlessly piping your data via URL.
Export or print your results for convenient sharing and future reference.
Effortlessly automate your workflow, pushing results to other tools via Zapier integration or API webhooks.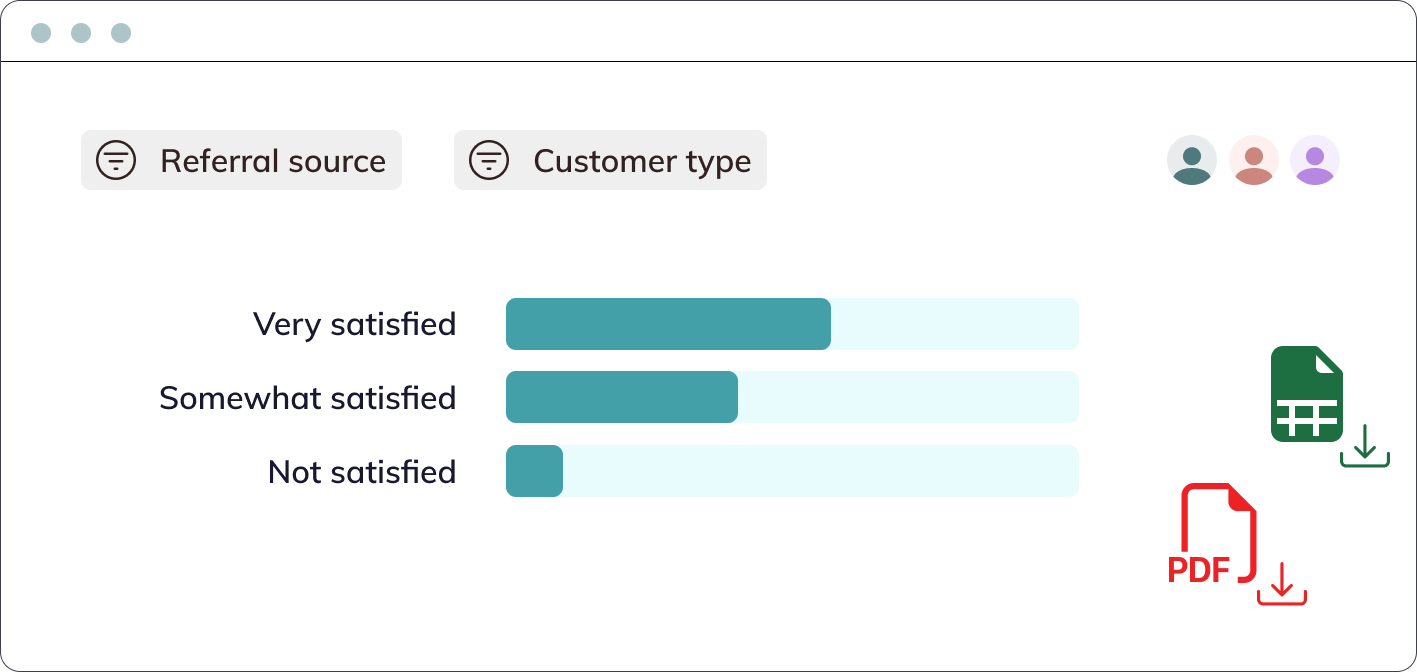 Experience all our fantastic features absolutely FREE.
Need priority support or want to remove the HeySurvey logo? No worries!
You can enjoy these perks as a valued customer. Sign up
© 2023 HeySurvey. All rights reserved.